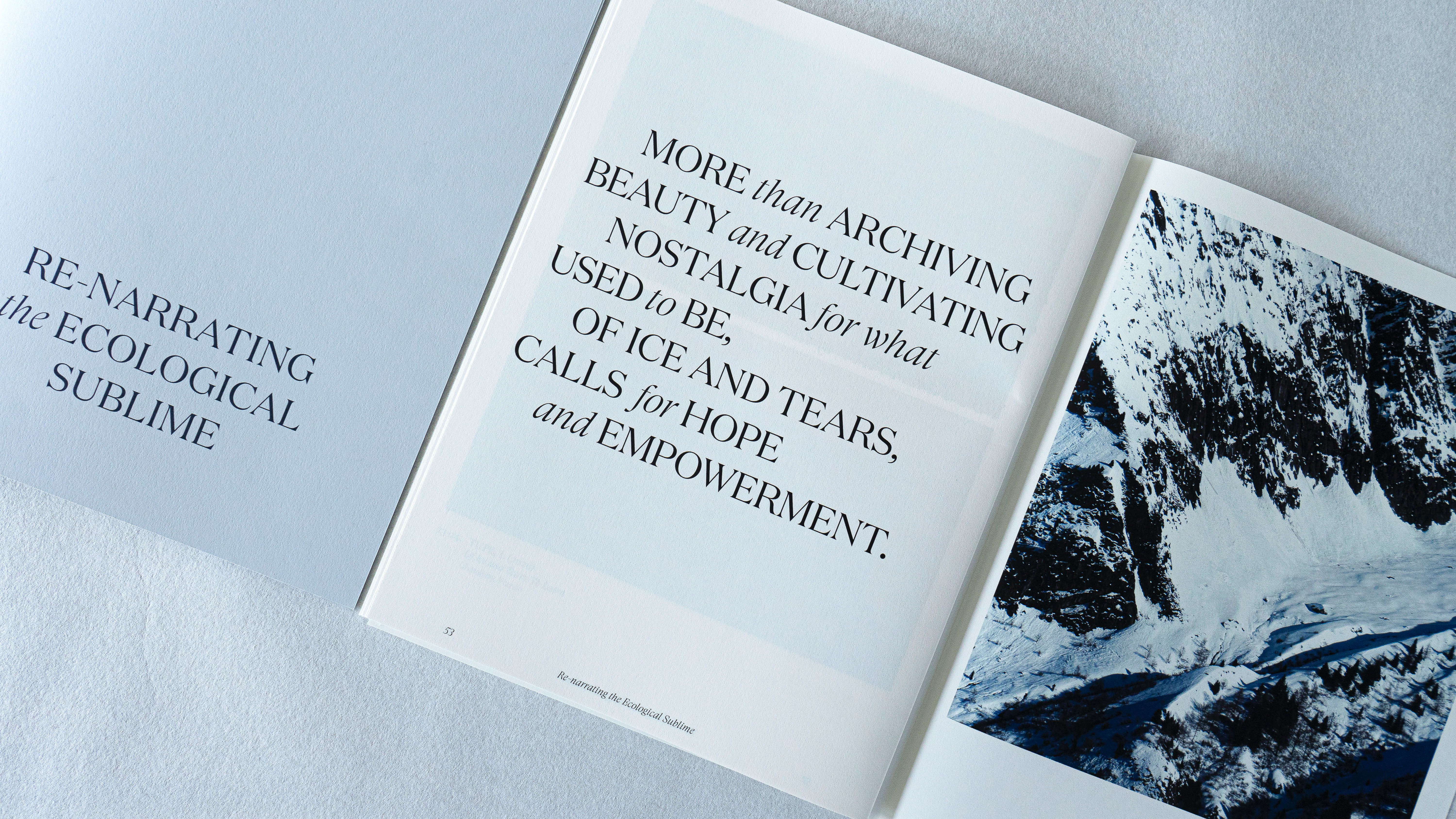 Re-narrating the Ecological Sublime
— 2021

Design, writing, photography — Indiya Tupe
Printing — Indiya Tupe
Process — Softback, leaflets
Dimensions — 200x270mm

These written contemplations were ignited by an intense desire to transcend overwhelming feelings of melancholia and terror installed by the present and looming realities of climate breakdown.

Responding to my research question: 'How might narratives set frames for richer, deeper experiences of imperilled natural landscapes?', I investigated re-narration strategies and systems that counter feelings of disconnection and helplessness, triggered by global acceleration.

Sequentially through this inquiry, I aimed to expand the understanding of what it means to be in tune with the natural world in an era thriving in the obsession of immaterial presence.